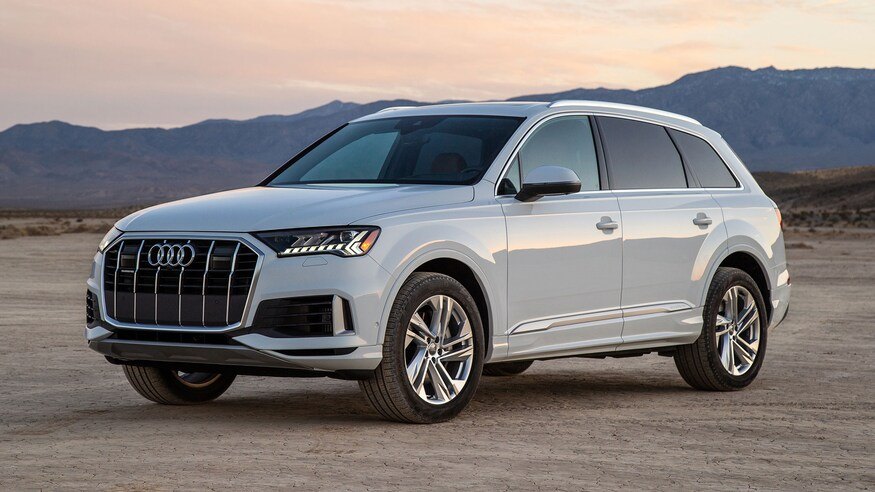 Best Audi for families with children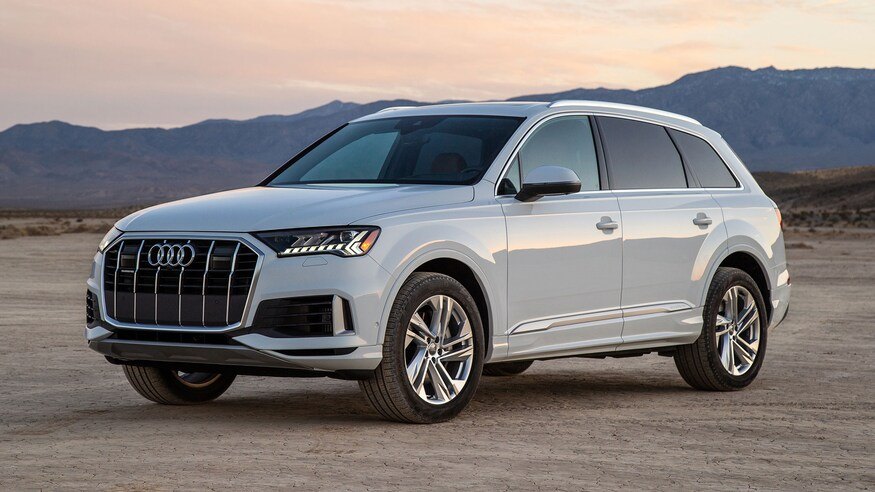 Best Audi for families with children 
Do you have a growing family and are looking for a new vehicle to accommodate everyone? At HJ Pfaff Audi, our dealership is home to some very high-end Audi vehicles that would be great for your growing family. Choose from a large selection of Audi SUVs and sedans that can accommodate you, your family, and all of your daily driving needs. In this article by HJ Pfaff Audi, we share some information about an Audi vehicle that would be perfect for a family with children – The Audi Q7.  
Click here to browse through our selection of Audi vehicles at HJ Pfaff Audi in Newmarket, ON.
The Audi Q7 is very safe 
You really can't go wrong with any of the lineup of Audi SUV's. The Q7, though, stands alone as the ideal vehicle for families with young children. It is very spacious, as it can fit seven passengers. It gets very high ratings for safety, especially in car seat design (LATCH) for the little ones. Other safety features include Quattro all-wheel drive for slippery conditions, available collision avoidance assist, rear cross-traffic assist, and a top-view camera. All of these innovations are in place to guarantee a safe journey for you and your family.
Plenty of features for every passenger 
Besides its roominess and exceptional safety features, the Q7 also contains many innovations designed with the new family in mind. Some examples are rear-seat USB ports, an impressive 360° camera system, a useful hands-free rear liftgate, and sunshades for the rear of the vehicle.
The Audi Q7 is a vehicle that mom and dad will enjoy driving 
Driving can also remain exciting for Mom or Dad, and the Audi Q7 delivers on that front. It has a hexagonal single-frame grille and high wheel frame cutouts. Its 4-cylinder engine puts out 248 horsepower and produces 273 lb-ft. of torque. Upgrades in the Q7 can lead to an even more powerful engine, a 6-cylinder unit that packs 329 horsepower while outputting 325 lb-ft. of torque. Additionally, the Q7 comes with heated seats and a large sunroof, so the whole family can enjoy the performance and style of the vehicle together.
The Audi Q7 can handle your growing family and all of their belongings. We encourage you to schedule a test drive on our HJ Pfaff Audi website today if you are wanting to experience this vehicle for yourself. Additionally, at Pfaff, there's no being handed around, no wondering if you got the best deal, and no haggling price in-person or ever. Just honest customer service that actually serves you, the customer. It's what we like to call: the Idealership. Click here to learn more about the Pfaff Difference.
Click here to find our contact information, schedule a test drive, or speak with a representative.