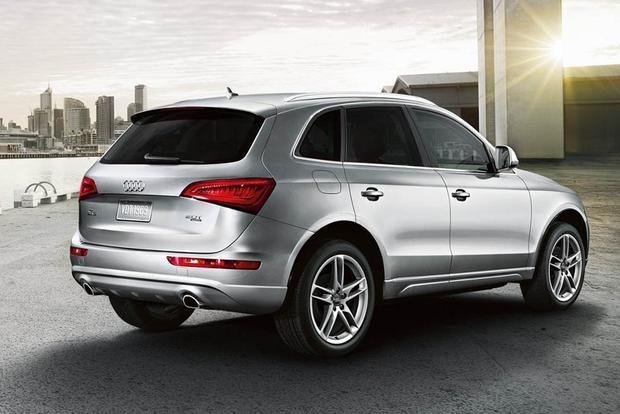 Features of a 2017 Audi Q5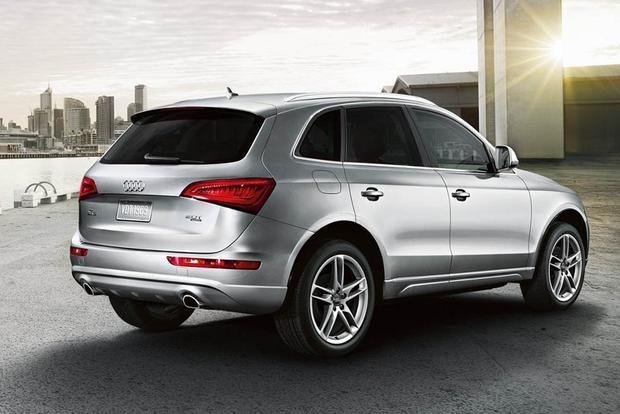 Features of a 2017 Audi Q5
The 2017 Audi Q5 is one of the most popular and best-selling luxury crossover vehicles in North America. Along with BMW and Mercedes-Benz, Audi dominates the luxury car market. With the Q5, it's easy to see why. At H.J. Pfaff Audi in Newmarket, residents looking for a high-end pre-owned SUV should consider a 2017 Audi Q5! Our certified pre-owned vehicle inventory is always changing, so we encourage Newmarket customers to schedule a test drive in the vehicles they are looking at ASAP! If you are looking for features of the 2017 Audi Q5, then you have come to the right place! In this blog, we take a look at some of these features!
Click here to begin browsing through our pre-owned Audi inventory at H.J. Pfaff Audi!
Rugged Design
The advantages of buying a luxury crossover aren't limited to more leg room and cubic feet. The 2017 Audi Q5 sports heavy-duty 18" tires that can be upgraded to 19", and offers standard quattro all-wheel drive performance, helping drivers to get where they want to go, safely and in style.
Advanced Safety Features
Advances in technology are making cars safer to drive than ever before. The 2017 Audi Q5 comes with anti-lock braking systems, anti-theft alarms and an Electronic Stability Mode than provides extra off-road traction. The Progressiv and Technik builds include additional features, such as keyless start, voice-controlled navigation and Audi side assist, protecting against potential accidents.
Very Reliable
German engineering is known for its quality, craftsmanship and durability. The peace of mind that comes from owning a reliable, trustworthy vehicle cannot be measured in dollars. Audi's reputation alone makes the 2017 Audi Q5 a must-have vehicle.
Great Handling
Driving and handling is one place where the Audi Q5 shines. It handles quite a bit more smoothly than one might expect from an SUV, which helps to deliver a more memorable driving experience. The available adaptive dampers go a long way towards ensuring a smooth ride and great control.
Don't forget about The Pfaff Difference!
The Pfaff difference is all about selling you a car the way you want to buy it. We're no longer operating with old-school sales tactics where different customers get different deals. With upfront pricing, you won't have to negotiate. We won't add any additional fees to your deal. If you have a vehicle to trade, we will give you a written offer with no obligation to buy any of ours. And you can't buy the wrong car with our return and exchange policy. Visit us today to experience the Pfaff difference.
At H.J. Pfaff Audi in Newmarket, customers can find an extensive inventory of new and certified pre-owned Audi vehicles. If an SUV is something you are looking for, then the 2017 Audi Q5 could be of interest to you! As mentioned above, our pre-owned inventory is always changing, so it is imperative that you check back with us as often as possible! Click here to find our contact information, schedule a test drive, or to speak with a representative.