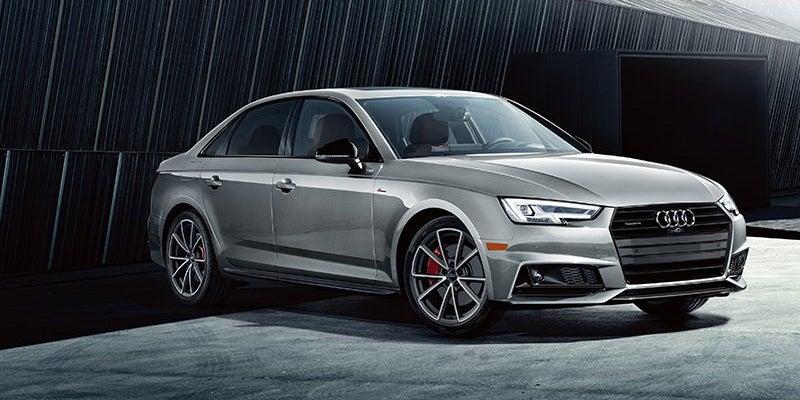 Find an Audi A4 sale in Newmarket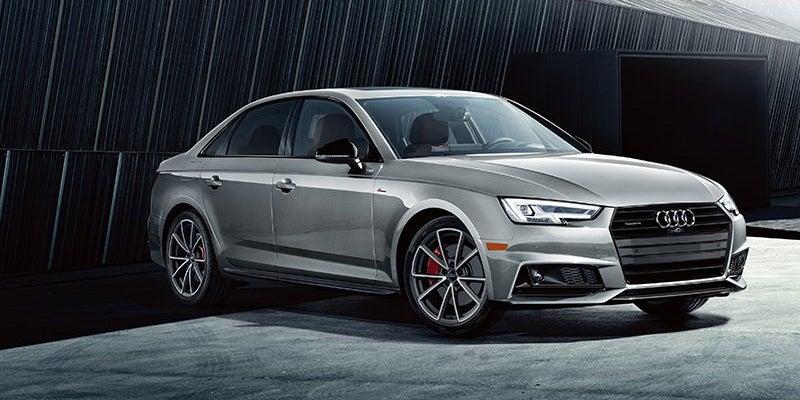 Find an Audi A4 sale in Newmarket
The Audi A4 was revamped just two years ago, but that doesn't mean you should expect that no changes were made to the 2019 Audi A4 line-up. They most certainly were, and these changes reflect the growing trend of refining small luxury sedans to perform on par with the more popular SUVs. Finding an Audi A4 sale in Newmarket is easy when you choose our H.J. Pfaff Audi dealership. Let's take a look at some of the features of the 2019 Audi A4.
Experience a luxurious cabin design
When you hear the name Audi, you probably have a pretty clear image in your mind of contemporary elegance. The 2019 Audi A4 has a virtual cockpit that comes as an add-on feature but is really worth the cost to equip. It provides entertainment and navigation information as well as analog gauges on the instrument cluster. This just goes to show that gauges do not have to be digital to look stunning and up-to-date.
More space in the rear for passengers
The old A4 models used to feel cramped, particularly in the rear seat. Thankfully, this is no longer the case. The new Audi A4 has a remarkably expansive back seat. There is plenty of shoulder, hip, knee, and head room even for adults spanning over 6 feet in height. Front seat passengers do not have to feel guilty about pushing their seats back and taking up too much room. While other luxury sedans struggle for rear seat space, Audi has it figured out on the A4.
A powerful (and turbocharged) engine
While the base turbo-charged 2.0-L 4-cylinder engine isn't weak (it does generate 188 hp and 236 lb-ft of torque), it does not compare to the refined power of the upgraded version found on the all-wheel drive TFSI. This engine is able to get a cool 248 hp and 273 lb-ft of torque, which certainly does enough to get the 2019 Audi A4 up to speed on the highway. It is a hushed engine, but it gets from 0 to 60 in just over 5 seconds without any problems.
User friendly features
A lot of new vehicles come jam-packed with high-tech gadgetry that does not make sense or just flat-out does not work as it is supposed to. The 2019 Audi A4 is different. Audi has gone about refining their technology in order to make it as user-friendly as possible. You don't have to be a tech guru to figure out the infotainment features, and the graphics on the touchscreen display read crystal clear. The fact that smartphone app integration with Apple CarPlay and Android Auto makes syncing your cell phone apps to your vehicle simple, and they tend to be even easier to use than the features built into the A4.
The 2019 Audi A4 is here and waiting for you at H.J. Pfaff Audi. Finding an Audi A4 sale in Newmarket has never been easier with our team on your side. Click here to find our contact information, schedule a test drive, or to speak with a representative.