Find a certified pre-owned SUV in Newmarket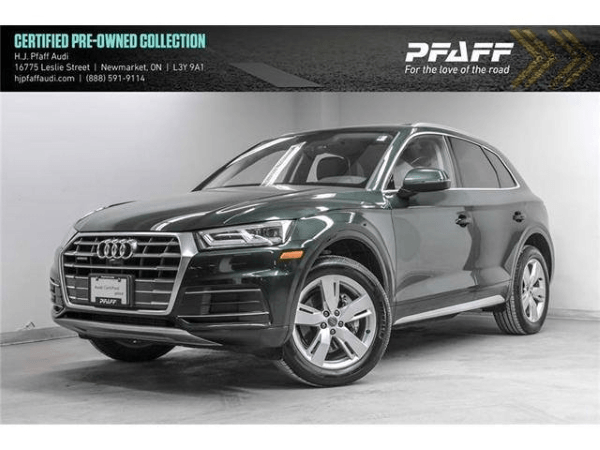 Find a certified pre-owned SUV in Newmarket
If you're not sure whether a certified pre-owned (CPO) car is right for you, you've come to the right place. We've put together a list of a few of the major benefits of a CPO program to help shoppers understand what sets apart a certified pre-owned Audi vehicle from a traditional used car. If you are in the market for a certified pre-owned SUV in Newmarket, then H.J. Pfaff Audi is the place for you!
Warranty
The biggest benefit of choosing a certified pre-owned car over a standard used car is definitely the warranty coverage. It's true that some used cars might have some of their factory warranty remaining, and that means you're already covered by a warranty, even if something breaks. However, certified pre-owned programs extend existing warranties, which gives you coverage for a longer term.
Top Quality Vehicles
Another benefit of buying a certified pre-owned vehicle is that they tend to be better quality than a run-of-the-mill used car is. Dealers only issue certified pre-owned warranties after a comprehensive inspection that makes sure the car in question doesn't have any serious defects or problems. If the car had serious problems, the manufacturer wouldn't want the dealer to offer it with a warranty, because the automaker will likely end up losing money on the transaction. Likewise, most automakers typically require that their certified pre-owned vehicles be free of any major accidents. Many car brands also insist that their CPO cars have reasonably new tires and brakes to ensure that the buyer doesn't have to return to the dealer right away with potentially expensive issues.
What is Audi Certified Plus?
Every Audi Certified :plus vehicle comes with our industry-leading 300+ point inspection, plus our extensive limited warranty. So you can drive with confidence knowing that your Audi has received quality care, and is covered by top-notch support and service.
Newmarket residents can find a certified pre-owned SUV at H.J. Pfaff Audi today! We encourage all of our customers to check out our inventory online, or pay us a visit at our dealership! Click here to find our contact information, schedule a test drive, or to speak with a representative.