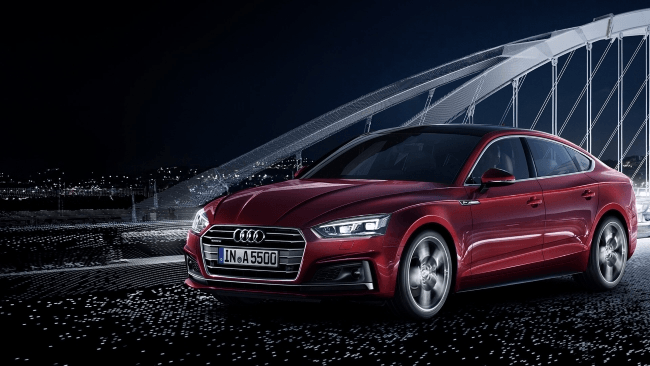 Locate An Audi A5 Sale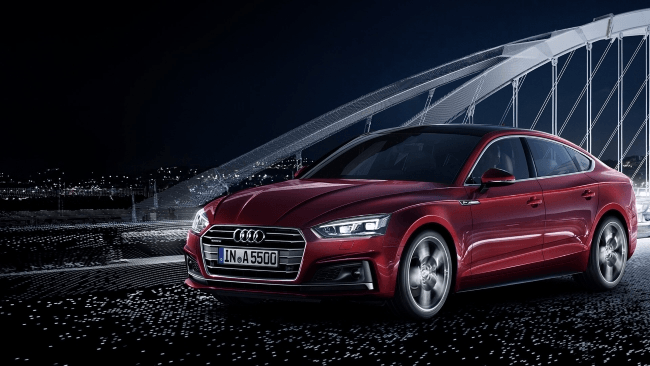 Locate An Audi A5 Sale
In the market for a sedan that offers all of the comfort, performance, and class you could ever want, or need, in a vehicle? The Audi lineup leaves nothing to be desired, as the brand adds the 2019 A5 model to their elite ranks. Newmarket residents can easily locate an Audi A5 sale when they visit H.J. Pfaff Audi and our local dealership. To learn more about this exciting model, and what it can do for you, please keep reading below.
Powerful Performance For Every Drive
Potent engines and agile handling capabilities are yours to discover when you get behind the wheel of the exciting new 2019 A5 this season. Dynamic driving is easily achievable as the expert engineering of Audi is felt with every tight turn, quick acceleration, and emergency braking executed. The Coupé, Sportback, and Cabriolet trims bring 248 horsepower to the road, complete with a turbocharged engine and seven-speed S tronic transmission for powerful speeds and responsive handling for every drive.
A Higher Standard Of Excellence
The 2019 A5 trims offer more than ever before, as Audi brings added standard features to the latest model. Glide down any road on 18-inch wheels, and open the panoramic glass roof and let the sunlight shine down on this elegant ride, as these features come standard across all trims. Every cabin comes equipped with leather upholstery and heated and power-adjustable front seats, tri-zone climate control, and a 7.0-inch infotainment display complete with Apple CarPlay and Android Auto functions! Luxury, performance, and class- Audi offers drivers the highest standard of them all in one sleek and stunning A5 model.
Great Offers On Now
With seasonal specials and monthly deals making their home at H.J. Pfaff Audi every day of the year, there is always a way to get behind the wheel of your favoured Audi for less! Whether financing or leasing, we offer monthly savings that are as much of a thrill to experience as driving an Audi is! With new vehicle incentives on many of our latest and greatest models, now is the time to visit our dealership and take your desired A5 trim for a test drive!
With all of this information in mind, car-buyers that are interested in the superior nature of this model can locate an Audi A5 sale right here at H.J. Pfaff Audi and our Newmarket facility situated at 16775 Leslie Street.
Please feel free to continue to browse our website at your leisure, or click here to find our contact information online, and fill out our contact form for further assistance, or schedule a test drive of one of our A5 trims today.