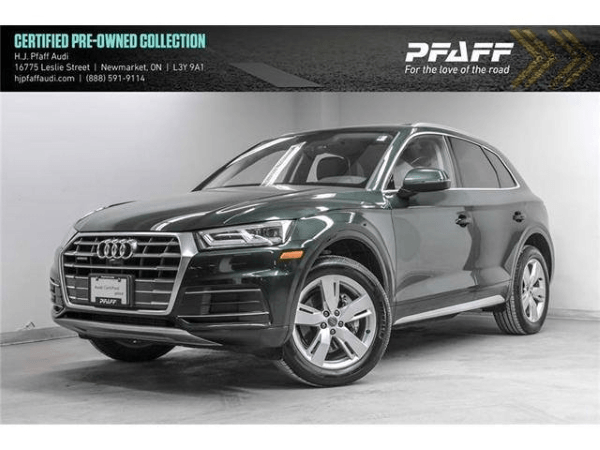 Pre-Owned Car Dealership in Newmarket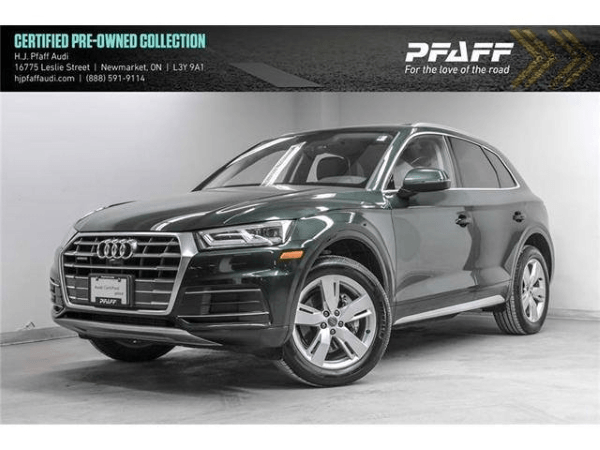 Pre-Owned Car Dealership in Newmarket
Have you been looking to buy a used vehicle online but all you've been left with is a lingering sense of disappointment and a bad taste in your mouth? At H.J. Pfaff Audi, Newmarket residents can obtain a quality pre-owned Audi at this local dealership, at a low price, with extensive coverage, and comprehensive services to match. Please read on to learn more about the Certified Pre-Owned Program and how it can benefit you!
What is Audi Certified: Plus?
The Audi Certified: Plus Program is an initiative to bring drivers and high-quality, used vehicles together. Before obtaining this certification, a used Audi must first undergo a rigorous examination, with a comprehensive 300+ point inspection to ensure the highest-quality Audi for your driving pleasure. This process guarantees that virtually no detail goes unnoticed, and any reconditioning or maintenance needed, will be performed using factory-made Audi parts, to bring the vehicle back up to the brand's standard.
CARFAX®
Every Certified Pre-Owned Audi comes with an industry standard CARFAX vehicle history report to show all interested buyers the full accident and maintenance history, previous registration information, recalls, and U.S. history, if applicable.
Warranty Coverage
Purchasing Certified pre-owned from our dealership will see you with a 1-year extension of the manufacturer's warranty, up to 100,000 km, or whichever occurs first. Or choose a 2-year extension of the manufacturer's warranty, with up to 160,000km, whichever happens first.
There are also optional mechanical breakdown protection, cosmetic protection, and loan protection packages to choose the best coverages and lengths that fit you and your driving needs. We even offer comprehensive maintenance services at the time of your purchase to keep your vehicle in prime condition for longer. Choose the Audi Care Certified: Plus prepaid maintenance plan, and cover your next three regular service intervals at an exceptional value.
24/7 Roadside Assistance
To make a great deal better, enjoy 24/7 roadside assistance, as well as the extra protection of trip interruption benefits, upon the purchase of a Certified Pre-owned Audi. You will also receive a free trial of SIRIUSⓇ satellite radio with purchase of an equipped Audi Certified: Plus vehicle, all as a means to provide you with the assistance and entertainment services you deserve!
Contact Us
If you are interested in obtaining a pre-owned, high-quality Audi, with all of the benefits listed above, then a visit to H.J. Pfaff Audi is a must! Newmarket residents should stop by our facility at 16775 Leslie Street to check out the latest in the certified lineup!
Please feel free to continue to browse our website, or click here for our contact information, to fill out our contact form for further assistance, or to schedule a test drive of the pre-owned Audi today!