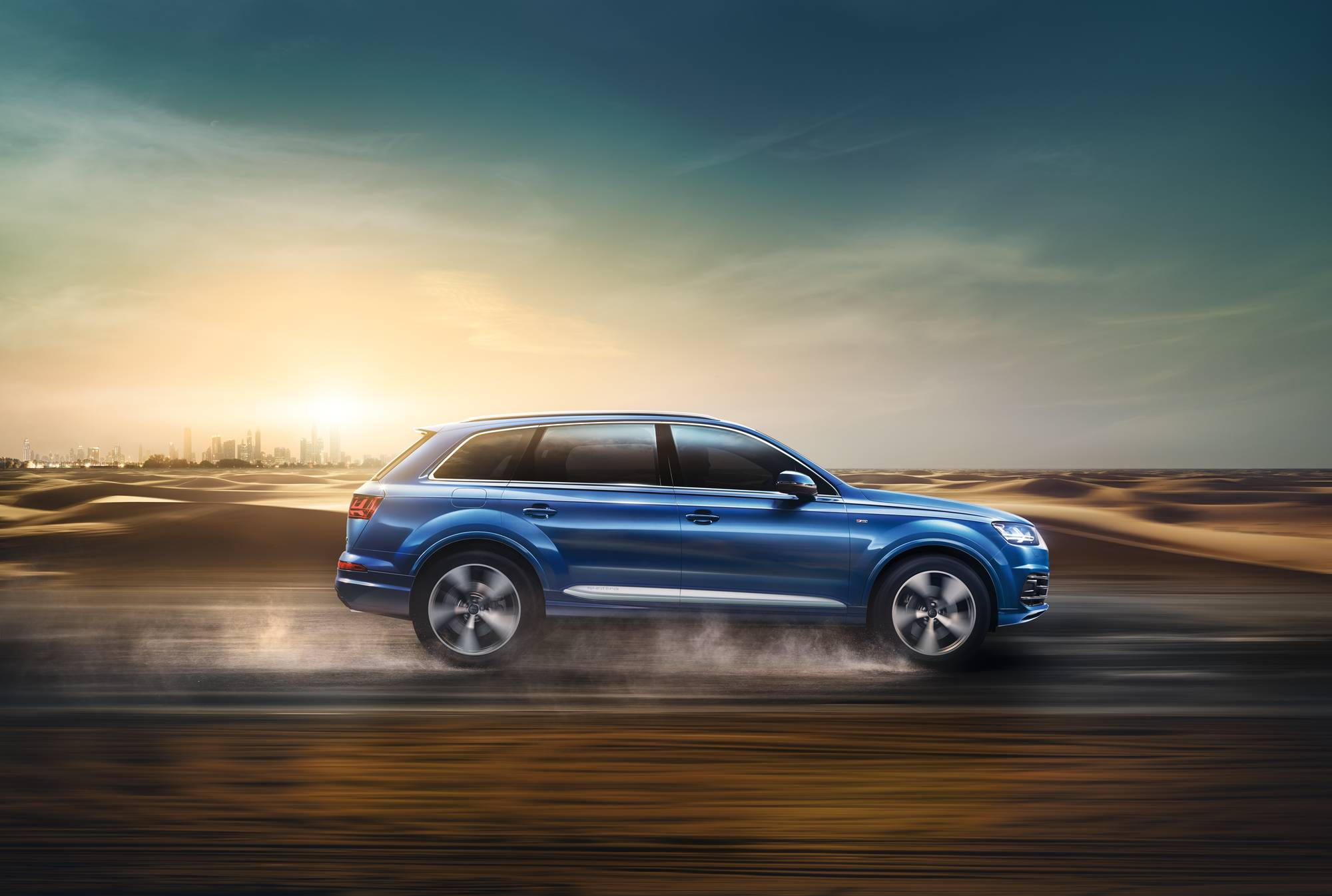 SUV Newmarket
Pfaff Audi carries a large inventory of high-quality SUVs in Newmarket. Call today to book a consultation with a representative.
SUV Newmarket – H.J. Pfaff Audi
Looking for a new or pre-owned SUV in Newmarket? Why not find a dealership that has a large inventory of both? H.J. Pfaff Audi is that dealership, and we encourage you to visit us online or come into our dealership and check out our selection of SUVs today! H. J. Pfaff Audi is committed to providing the highest levels of customer service through our unsurpassed knowledge of the Audi vehicles we sell and service. Whether you are looking for a new or pre-owned SUV in Newmarket, we have the selection you are looking for and we are confident that you will be able to find the SUV of your dreams with us. Read on for more information about driving an Audi SUV in Newmarket from H.J. Pfaff Audi.
 Why should you drive an Audi SUV?
Versatility:
Whether you're going on an off-road adventure or taking the kids to soccer practice, an SUV is ready for it all. Most full-size SUVs are designed to handle tough terrain, which make them the perfect vehicle for camping or exploring spots off the beaten path
Space:
Drivers who choose a full-size SUV as their next vehicle will more than likely have seating for up to eight passengers depending on the specific model. Not only do SUVs offer plenty of seating, but there's also a lot of room for extra belongings and personal cargo.
Efficiency:
If you're looking for versatility, a truck is always an option, but the fuel economy can be hard to settle with. As for space, a minivan is known for offering plenty of it, but it's not as efficient. An SUV in Newmarket is a great choice to get the best of both worlds.
Any customers looking for a new SUV in Newmarket should feel free to check out this 2018 Audi Q3 2.0T on our website or at our H.J. Pfaff Audi dealership. Our selection of new SUVs is very large and there are many different types to choose from. The vehicles that you find on our website are subject to sell at any time. If there is an SUV that interests you on our website, but that SUV sells before you can get in for a test drive, NO WORRIES! Our representatives will search for a similar vehicle that still addresses all of your needs, wants and desires!
continue browsing through our website. Click here to contact us.